Personalisation
Personalisation:
the individual touch
Notwithstanding the exceptionally high standards and quality of the specifications, each Corallisa villa may be tailored to suit the owner's personal aesthetic or wishes. The design permits personalisation of the kitchen and modifications can be integrated to suit individual requirements.
01.
Traditional stone walls from Ibiza
02.
Double height glazing panels with sliding glass door
03.
Double height, single pane motorized sliding glass door
04.
Facade painted in white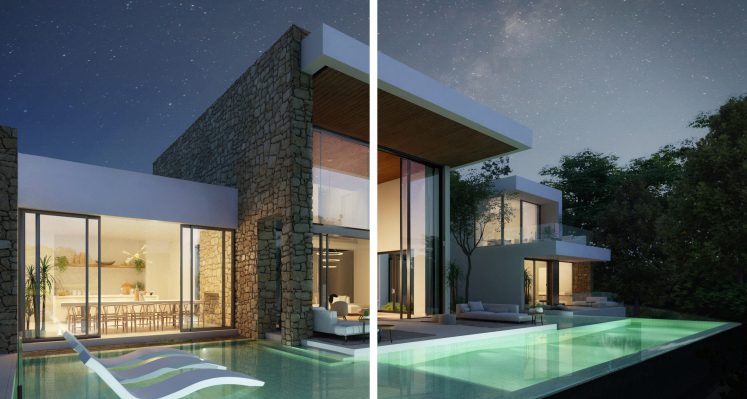 The villa in its unique setting