explore
corallisa signature homes
20 LUXURY VILLAS ibiza
Corallisa, a premier location in Ibiza, neighbouring the island's only golf course and 10 minutes driving distance from Ibiza Town
location
unique design and exclusive situation
Ibiza's distinctive energy and natural beauty are undeniable; The Corallisa domain embraces this authenticity whilst delivering an exclusive and refined private estate, second-to-none on the 'White Island'.
Corallisa is unique in its close proximity to Ibiza Town and marinas, whilst offering tranquil seclusion and privacy in one of the most sought after areas on the island.
This development is not only exclusive in that it borders and overlooks the Roca Llisa golf course, it also boasts controlled access and outstanding security, and provides all the premium services of a high-end gated community.
Throughout Ibiza you will not find a more authentically styled, exceptionally designed, prestigious development that respects and integrates with its natural environment and surroundings.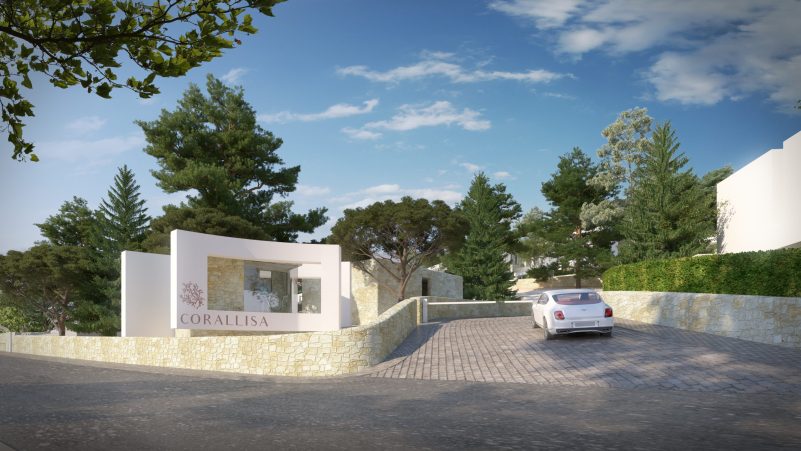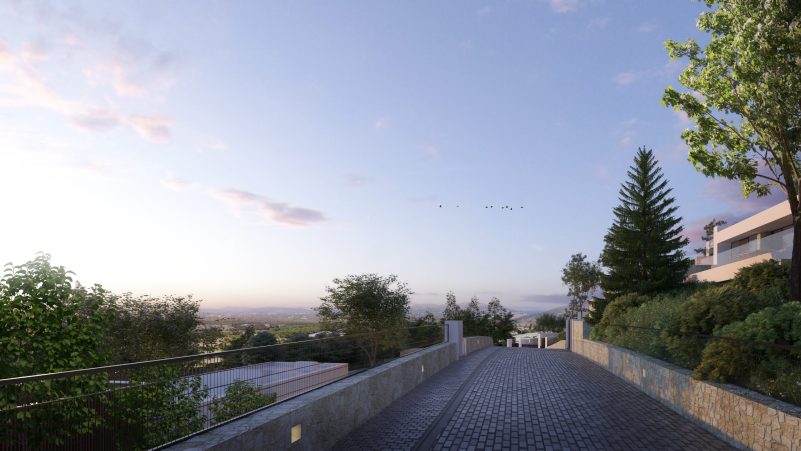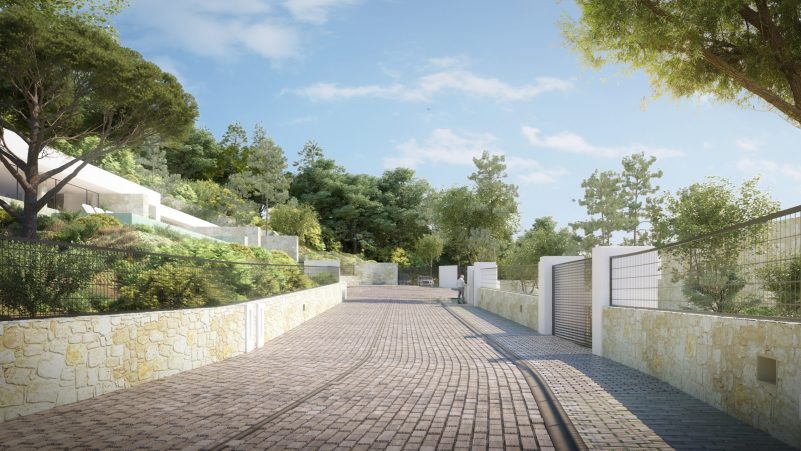 privacy
Our priorities: Privacy and protection
The Corallisa development offers premium security systems throughout each property, ensuring optimal safety and protection.
The exclusivity of the Corallisa estate starts with secured access to each villa. Owners, and their authorised guests, will first pass the secured entrance of Roca Llisa, then through the manned security gate permitting access to the Corallisa domain, from where private roads lead to each property which is entered via an individual, personalised security system.
Each property sits on a landscaped plot of at least 1,500 m2 with guaranteed privacy from neighbouring residences. The building density has been kept minimal so that each villa coexists with its woodland surroundings and integrates naturally into this privileged environment.
Concept & Design
Encompassing exceptional innovation, architecture and style
Corallisa Signature Homes will bring the summer vibe into your life with the most desirable interiors and imposing architecture that will have you imagining you are living  in the midst of the azure and emerald surroundings.
The Corallisa domain embraces the innocence and diversity that comprises Ibiza's unique style by incorporating the textures and forms which shape the indigenous aesthetic of the island.
Tree-lined infinity pools, local stone, exceptional diffusion of natural light, optimum energy efficiency, seamless integration of interior and exterior space, are all standard features of the innovative architecture of the Corallisa luxury villas – where supreme comfort meets eclectic design.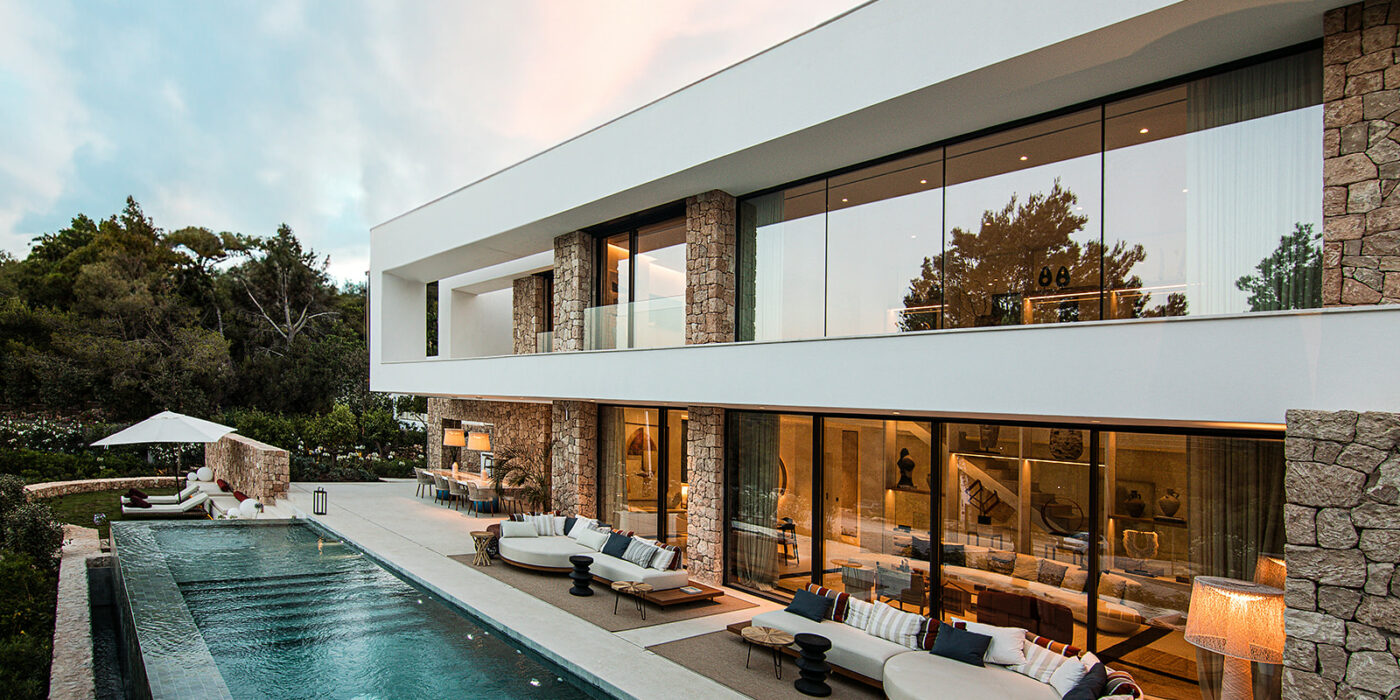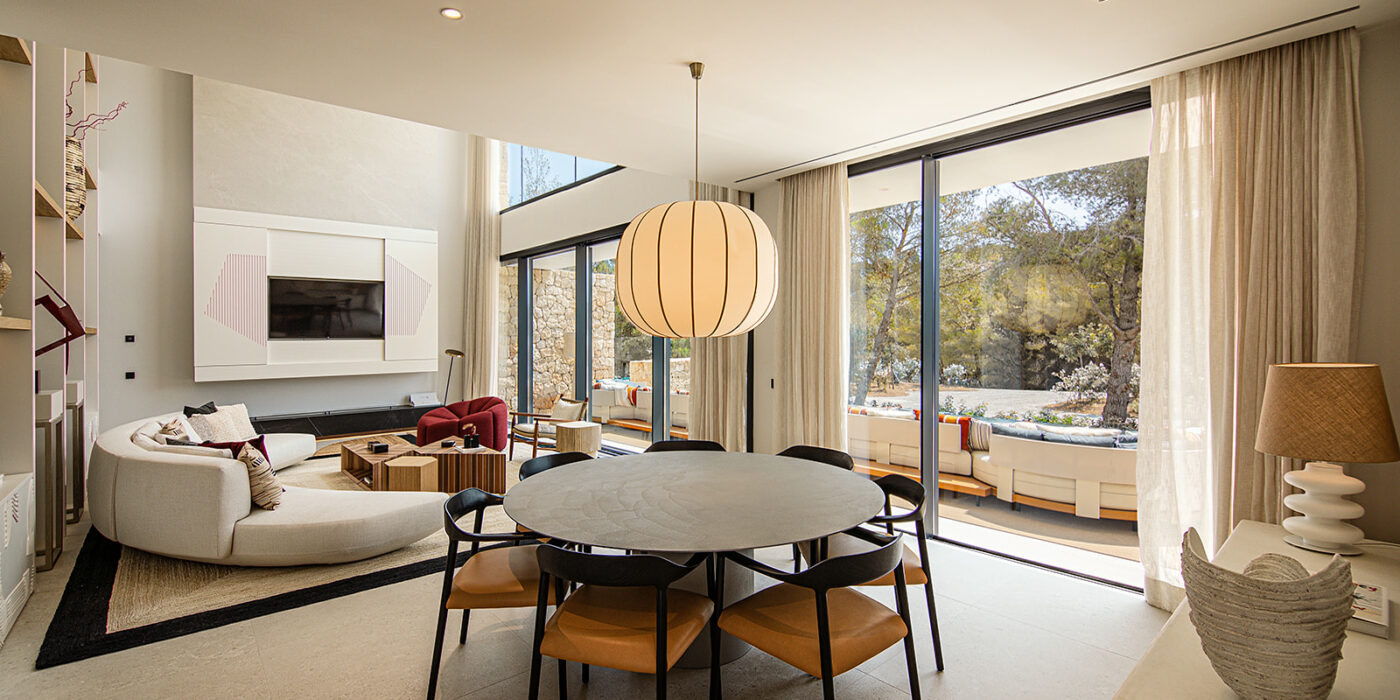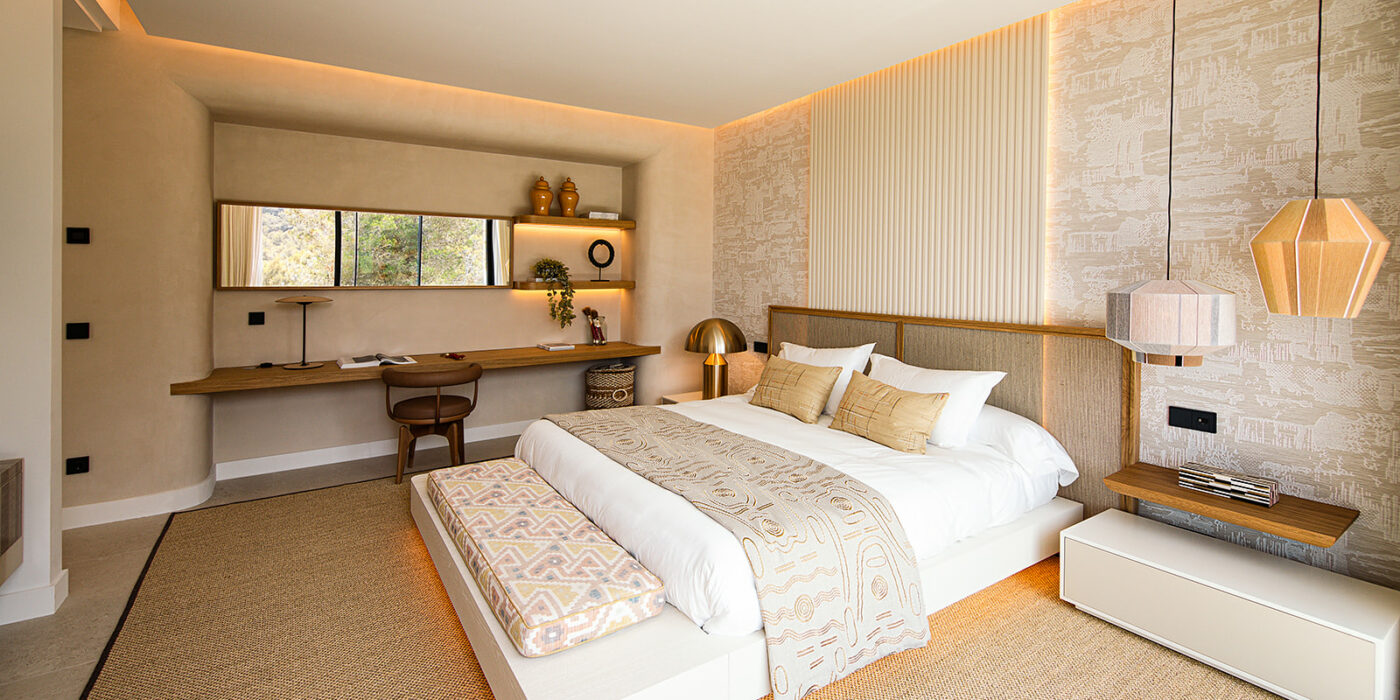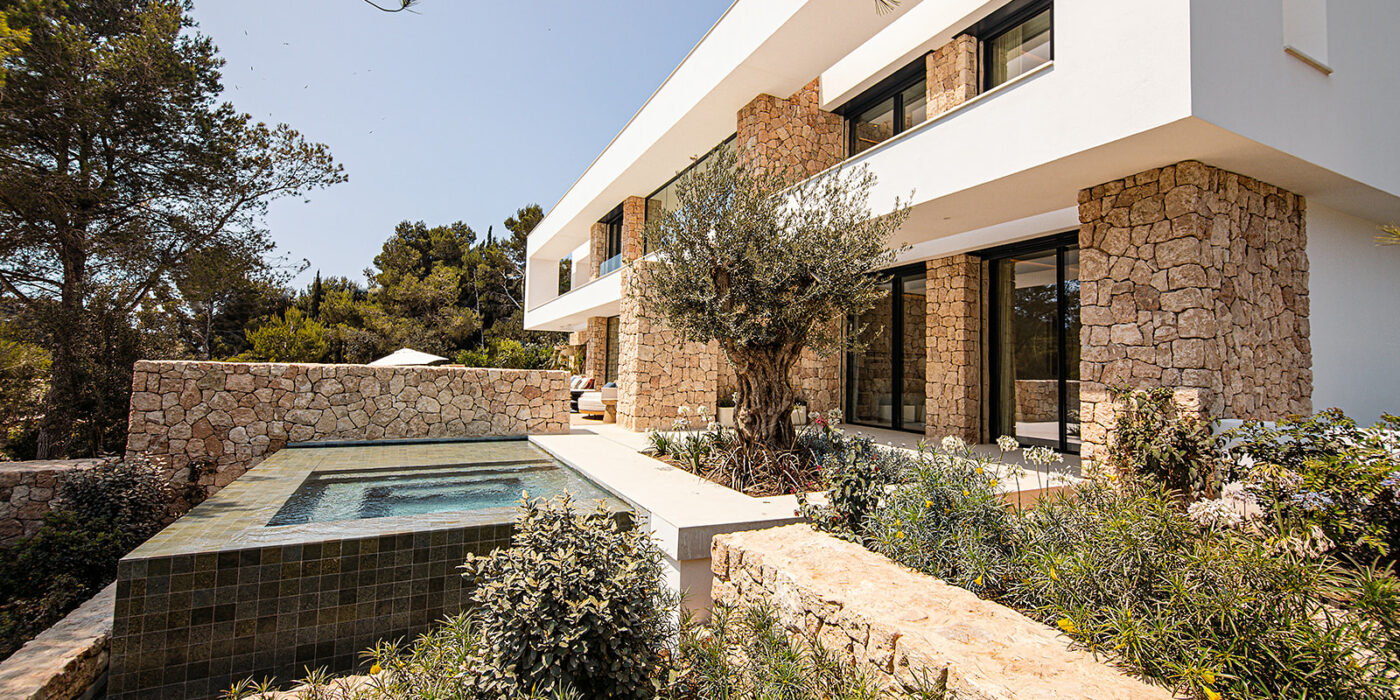 views
Guaranteed seclusion and spectacular views
Each Corallisa villa enjoys an elevated position to guarantee stunning views of both the pristine greenery of the golf course and the pine forests beyond. Privacy is not compromised as each villa features complete, unwavering seclusion.
Quality
Efficiency and integrity complement superlative specifications
The build specifications are to an exemplary high standard with intricately selected elements, outstanding materials  for  flooring, windows & doors, and state of the art appliances for kitchens & bathrooms, all underscoring the exceptional design and architectural features.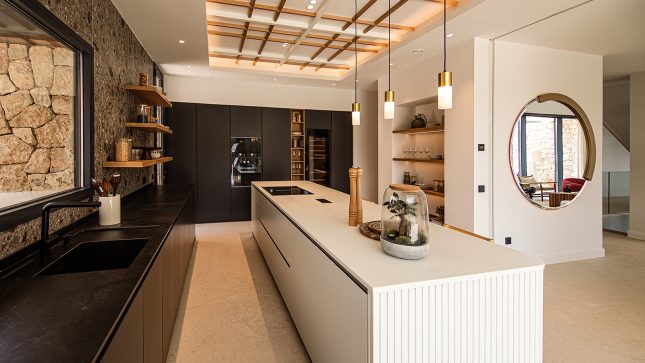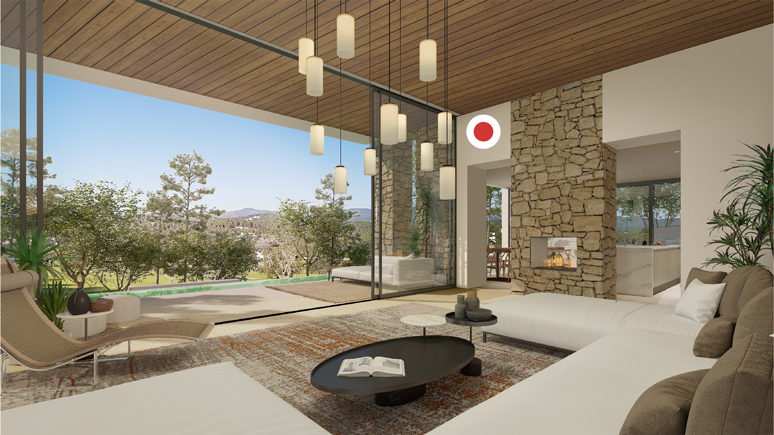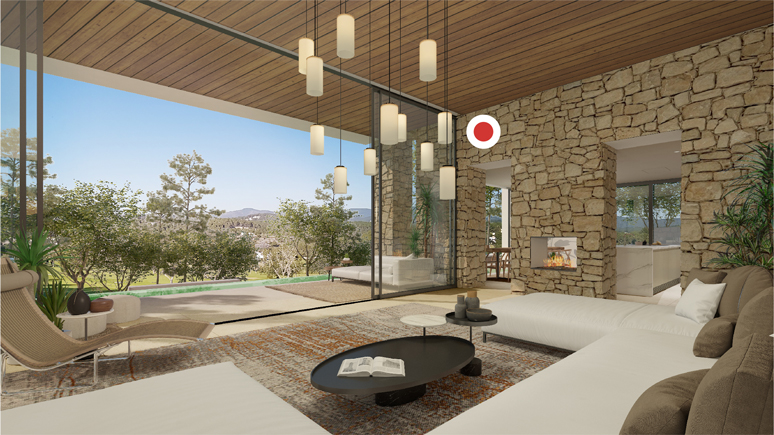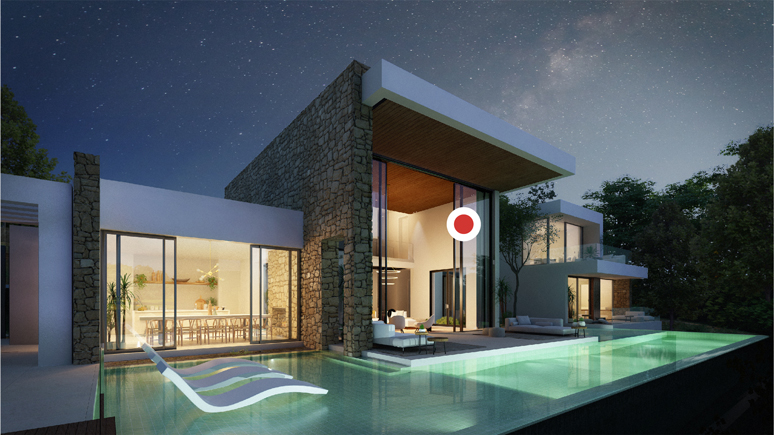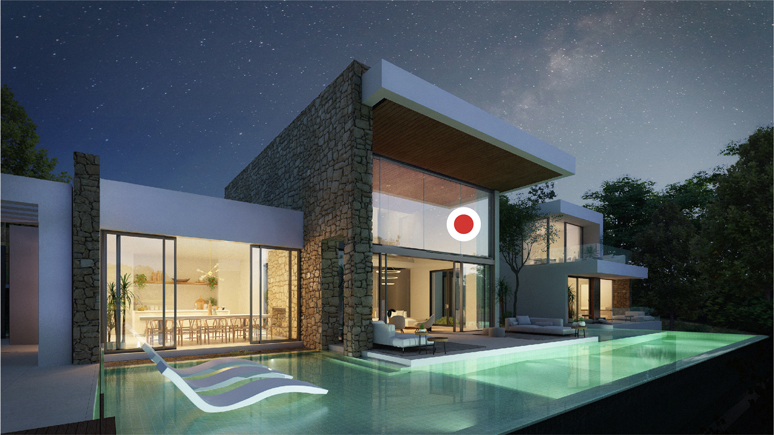 Personalisation
the individual touch
Notwithstanding the exceptionally high standards and quality of the specifications, each Corallisa villa may be tailored to suit the owner's personal aesthetic or wishes. The design permits personalisation of the kitchen and, modifications can be integrated to suit individual requirements
Environmental approach
Sustainable and energy efficient build certifications
Strong environmental credentials are also a priority. Corallisa Signature Homes incorporate energy efficient installations such as aero-thermal systems for high performance year-round interior climate and air quality control whilst respecting our external atmosphere. The villas have been designed for optimal use of natural resources in water usage including  rainwater collection, cisterns and filters.
The villas are being built to class A CTE (Spanish Technical Building Code) energy rating and LEED (Leadership in Energy & Environmental Design) 'silver' rating  which gauges a building's sustainability, considering its location & transport means, sustainability of the plot, water efficiency, energy & atmosphere, materials and resources, indoor environmental quality, innovation and regional prioritisation, thereby minimising the environmental impact.